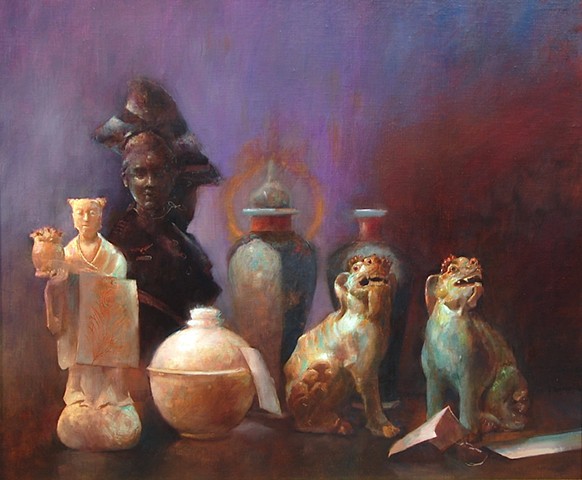 Evan Harrington graduated from the Pennsylvania Academy of the Fine Arts in 2011 and later attended the University of Pennsylvania. His education was supplemented by private study with the studios of Frank Arcuri, Glenn Harrington, and Niko Chocheli. Evan has exhibited his work across the country for nearly two decades and is currently represented by the Silverman Gallery in Bucks County Pennsylvania.
Much of his work consists of commissioned paintings including both portraits and interiors. Evan's paintings portray a modern perspective spoken with the delicacy of a traditional brush. It is often noted that his work emphasizes design and composition, creating a subtle but undeniable narrative. He poetically dances light and color across his canvases to bring his subject to life.
"What I desire out of my paintings is to give the audience an experience; a moment of pure organization and orchestration so that they can feel the richness of art history and our current world in a single canvas, no matter how simple the subject is. Each painting, in a sense, is a piece of visual music."
Alongside art, Evan has a passion for aviation and holds a Commercial Multi-engine Instrument pilot certificate and frequently flies to destinations along the East coast.
His studio resides in Bucks County, Pennsylvania